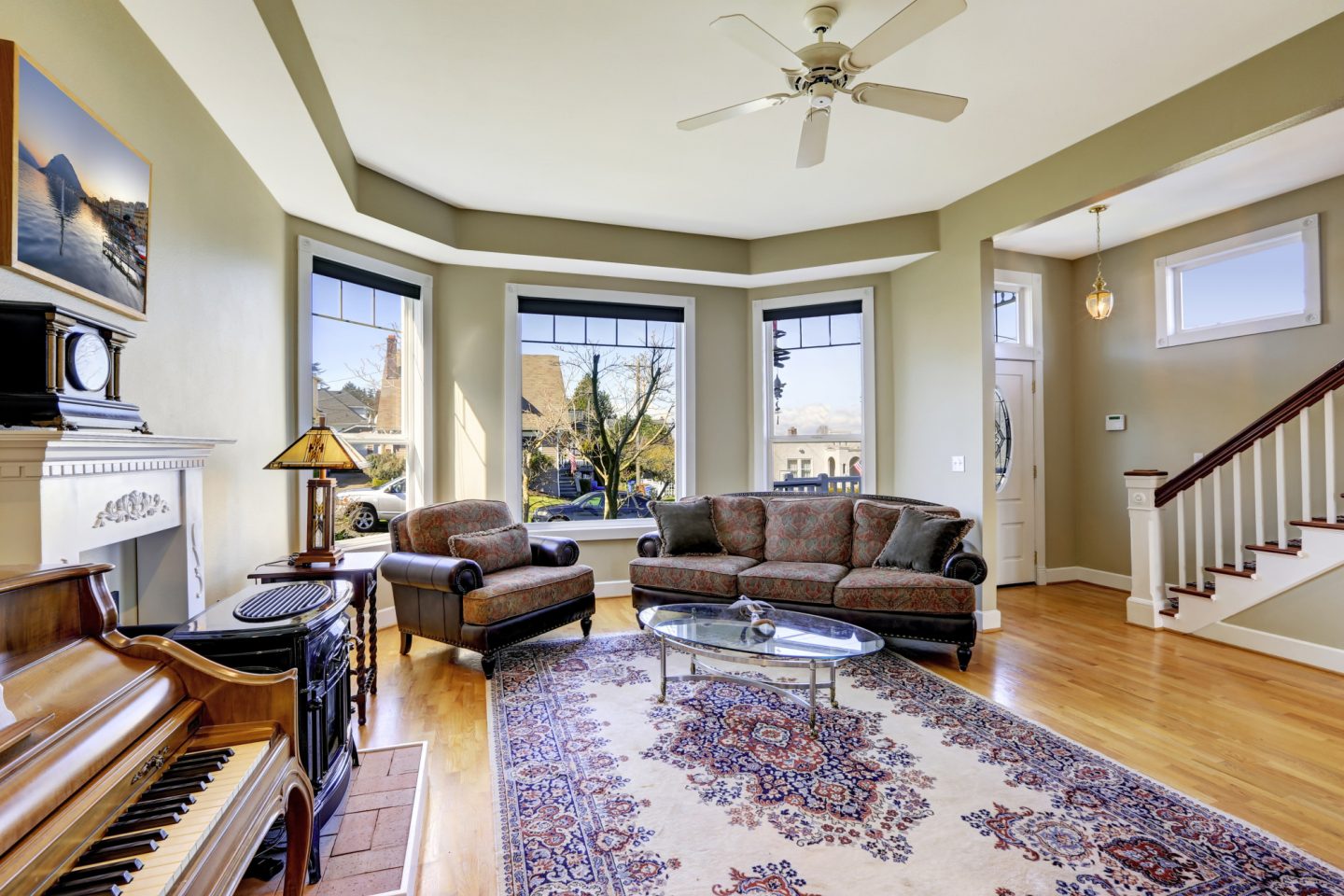 Oriental rugs are beautiful and ornate. They are pieces of art as much as pieces of furniture, and as such, need to be properly taken care of. If you've got an Oriental rug in your home, or you would like to, then you'll probably want to learn a little bit more about them.
If so, you've come to the right place. This blog will take you through everything you need to know. Learn about the history of Oriental rugs, how best to care for them, and what to do when they become distressed.
Persian Rugs vs Oriental Rugs
You may have heard of Perian rugs before, and wondered how, if at all, they relate to Oriental rugs. This is a good question with a somewhat complicated answer. In fact, Oriental rugs and Persian rugs are closely related.
A Persian rug is a popular type of Oriental rug with many different types and styles. Persian rugs are Oriental rugs that hail from Iran. On the other hand, Oriental rugs might hail from different countries such as Afghanistan, Pakistan, India, or China.
The History of Oriental Rugs
In ancient Asia, carpet weaving was a popular art form. As a result, the region produced a large number of handcrafted rugs. The history of Oriental rugs dates back as far as the fifth century BC.
Today, the tradition of carpet weaving lives on in many countries. This is why when you purchase an oriental rug, you are purchasing a piece of history and culture. 
Different Styles of Oriental Rugs
One of the best things about Oriental rugs is the wide variety of styles they are available in. Different countries and regions have their own specific methods and traditions, which make for different designs and styles.
For example, the Bokhara Rug is a specific style of Oriental rug from central Asia. First crafted by tribespeople hundreds of years ago, today Pakistan and India are big producers of this type of rug. It is categorized by geometric patterns.
Another style is Kilim Dhurrie. Although the exact provenance of this style of rug is not known, the first evidence of this type of rug dates back over 2000 years. This type of rug has a flat surface and is very comfortable to walk on.
Cleaning and Care
Because Oriental rugs are handcrafted, they often require a little extra care. If you have had your rug for a long time, it could be harboring all sorts of dust and dirt, even if it's not visibly soiled. You should try to vacuum your rug on a regular basis, at least once a month.
If your rug becomes stained, you should try to have it cleaned as soon as possible. If you don't want to run the risk of ruining it, it is always safer to have a professional take care of it.
Care for Your Oriental Rug
If you've got an oriental rug that needs cleaning, Magic Rug Cleaners can help. We have over thirty year's experience with cleaning all types of carpets—including Oriental rugs. Give us a call today to see how we can help.