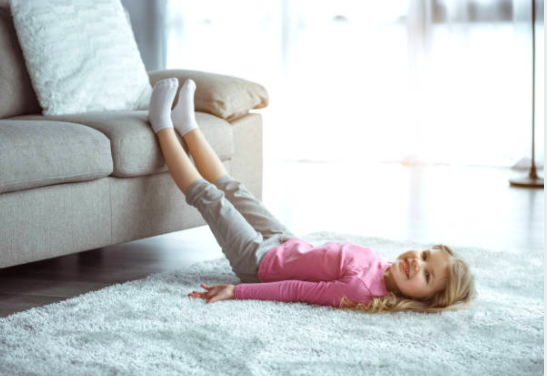 Beautiful rugs can make a house a home. Millions of homes around the world use rugs to make a space warmer, more inviting or just to add some color to a space. Whatever your reason for having rugs is, the important part is keeping the rug safe and clean.
Here are the top four reasons to get your rugs cleaned soon:
Health
Rugs are great at being beautiful, but they are also great at capturing dust particles, grime and other contaminants that can cause health issues. The junk found in rugs has been linked to nose, sinus and breathing problems such as asthma. Not to mention that little children are even more susceptible to the contaminants that are found in most unclean home rugs. Professional cleaning tools and techniques like those done by your friends here at Magic Rug Cleaners, help eliminate the contaminants in your rugs and keep you and your family healthy!
Smell
A home that smells good feels good. But rugs can be the chief culprit of a stench that just won't go away. We've all been to a friend's house that has a strange smell, yet the owners are oblivious to it. This is often because homeowners become oblivious to the smells captured by their rugs. No one wants to be the family with the smelly home, come to Magic to get those rugs cleaned and smelling good!
Mold
Mold is such a dirty word! No one wants it, but few realize that mold can grow in large rugs. Not only can mold add a less than desirable smell to a home, mold can, much more seriously, cause a host of health and respiratory issues. Professional cleaning eliminates the mold at the origin, killing the mold and preserving the beauty of your rug!
Appearance
Vacuuming is essential to making rugs look great! But the reality is, vacuuming only goes so far. On average, a rug needs to be professionally cleaned at least once a year, based on foot traffic, to preserve that pristine look, smell and beauty.
Beautiful rugs can be a costly investment. Our team here at Magic looks forward to helping you preserve that investment and keeping your home healthy and smelling good for years to come!