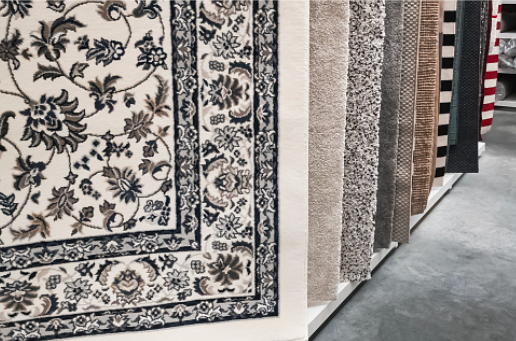 Area rugs are as different as the people who own them! Some area rugs are handmade from the far East. Some area rugs are enormous, others much smaller. Some Area rugs cost thousands of dollars and some cost only hundreds. Perhaps your rug has been handed down for generations or perhaps you bought your rug just six months ago.
No matter what type of owner you are, we have come to realize that all rug owners share something in common; the desire to preserve and protect their rugs. Area rugs can liven a room and have sincere meaning to an owner. Would you trust just any person to clean and help preserve your area rug?

Here are a few things to consider before having your rug cleaned:
Is that Rug Company Insured?
What methods of cleaning do they use?
Do they have a guarantee?
What steps are used in a standard cleaning?
There is certainly more than one way to properly clean and protect your area rug. Here at Magic, we've been serving our customers for over 20 years! We're fully insured and we have a 100% customer satisfaction guarantee! Here is a recent comment from a wonderful client:
This is a wonderful family business. They have taken care of our rugs both high end
rugs and simple utility rugs with great care. Affordable and competent!!
We look forward to serving all types of rug owners! Call today for a free quote!