Finding the perfect area rugs for the different rooms in your home is challenging, so you understandably want to keep your treasured rugs properly maintained over the years.
While vacuuming the rugs periodically is essential for maintaining a clean home, your area rugs will require professional attention from time to time.
At Magic Rug Cleaners, we specialize in oriental and area rug cleaning for our clients in Palm Desert, Palm Springs, La Quinta, Rancho Mirage, Indian Wells, Bermuda Dunes, Cathedral City, Indio, Desert Hot Springs, Morongo, Yucca Valley, Banning, Beaumont and throughout surrounding communities.
Improper area rug cleaning techniques can result in bleeding colors, warped fibers, and other issues that may ultimately ruin your rugs. We utilize a proven and effective process that will help you to keep your area rugs looking like new for many years.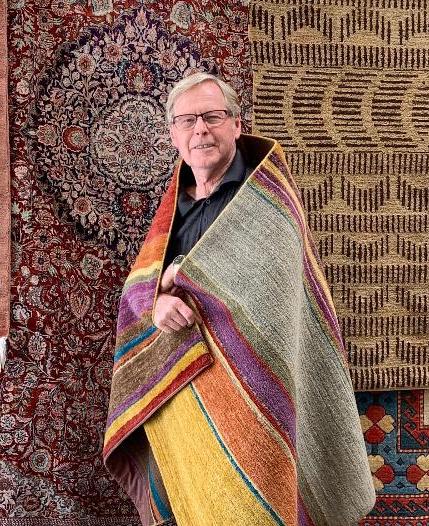 Rug Inspection
Before handwashing rugs, our experts at Magic Rug Cleaners utilize several steps to prepare the rugs for the cleaning process. This begins with a thorough inspection of the rug's condition. Factors like odors, fading, discoloration, color instability, wear, and other issues are identified. Through the inspection process, we will determine which techniques will produce the best results.
Dry Soil Removal
Vacuuming your area rug regularly will remove some of the dust and other dry soil particles, but other particles will become embedded in the fibers. These dry elements can accumulate and will contribute to the erosion of the rug's fibers over time. Our dry soil removal process is a safe and more effective way to remove these potentially damaging particles.
Pre-Spray
The next stage in oriental rug cleaning is pre-treatment for stains and odors. Our rug experts have deep knowledge of spot treatment techniques, and we will use the most effective techniques based on the types of stains and spots that are present.
Decontamination Bath
Pet urine odors and stains require special treatment. The wrong techniques may simply mask odors and may not fully remove stains. Through our decontamination bath process, the stains and odors will be removed so that your area rug can be restored to pristine condition.
Handwashing Rugs
Our area rug cleaning process involves a series of steps that clean the fibers at a deep level without damaging the fibers and dyes. This process includes a combination of agitation, suspension, extraction, and other steps. The end result is a rug that is free of all stains, odors, and debris.
Fresh Water Rinse and Dry
Before the rug is returned to you, we will thoroughly rinse the rug with fresh water to remove all residue. This is followed by a drying process that leaves the area rug looking and feeling natural.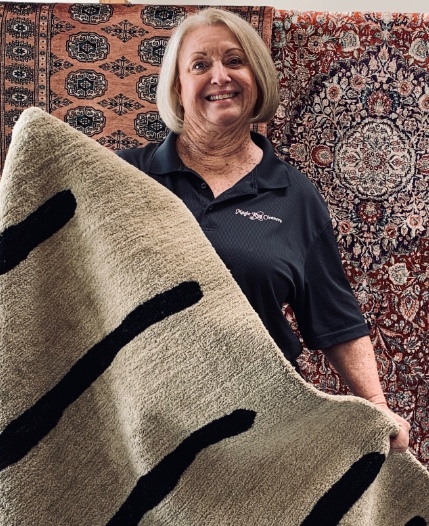 Final Inspection
We take pride in producing impressive results that our clients love. Before we return your area rug to you, we will complete a thorough inspection. By doing so, we will ensure that all stains, odors, and other issues are removed. At the same time, we will confirm that the rug is in excellent condition.
Why Choose Our Rug Cleaning Services
At Magic Rug Cleaners, we are passionate about providing exceptional area rug cleaning services. Our specialists have extensive training and certifications from IICRC, Textile Pro Master Rug Certification, and more. At the same time, we want to make it easy and affordable for you to keep your home's rugs properly maintained. We offer a free pick-up and delivery service for our clients or you can get half-off pricing for every second rug that we clean. Contact us today to learn more about our rug cleaning services.